Last week, at our training suite in Orpington, we welcomed nine fresh-faced and eager delegates to our Service Desk Analyst course.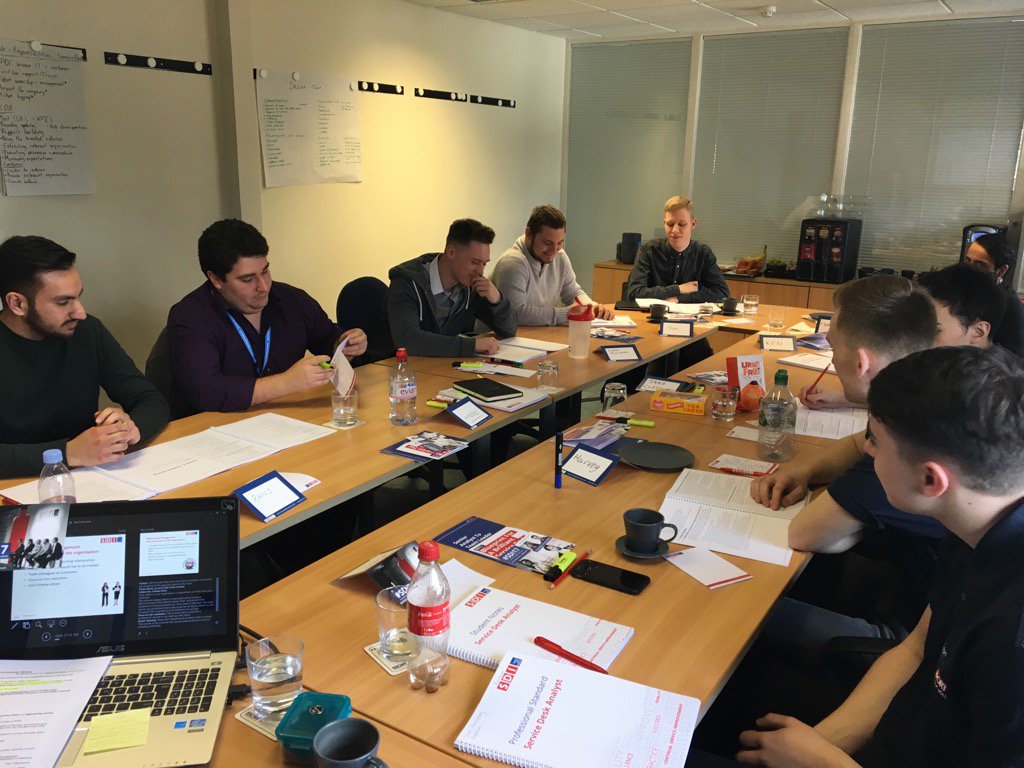 The level of knowledge and brilliance in the room (not just from our trainer, Donna!) was astounding and the results speak for themselves as not only did everyone in the room pass with flying colours, six achieved the highly sought after Higher Mastery title, making this one of the most successful courses of 2017 yet!
This is an amazing achievement and all who accomplish it should be really proud as they have joined an elite group and are now qualified to sit the 'train the trainer' exam should they wish to teach the course to other individuals.
We'd like to thank all the delegates involved in last week's Service Desk Analyst training course for their dedication to service excellence and our trainer, Donna Shoesmith, for delivering the course material in such an exciting and engaging way!
If you would like the chance to enhance your CV with an internationally recognised professional qualification, network with industry peers and perhaps even achieve the Higher Mastery title yourself you can download our training calendar here to find a course that suits your needs.